Shopping Cart
Your Cart is Empty
Thank you for your business!
You should be receiving an order confirmation from Paypal shortly.
Exit Shopping Cart
Click this text to start editing. This block is a basic combination of a title and a paragraph. Use it to welcome visitors to your website, or explain a product or service without using an image. Try keeping the paragraph short and breaking off the text-only areas of your page to keep your website interesting to visitors.
An ongoing series of informational articles made with love just for you!
Why Dogs Need Protective PAWwear
Every responsible dog owner wants their dog to be safe, comfortable and happy. One of the best ways you can help your dog live an active and happy life is by fitting them with dog shoes or boots (we call "PAWwear"). PAWwear allows you to keep your dogs protected from environmental hazards that can lead to pain, discomfort and injury. Check out these quick-hit facts you need to know.
Protection in Hot Temperatures: Summertime means hot weather which can damage and burn paws. Walking on hot sand at the beach, sun exposed sidewalks, asphalt or concrete can be painful, and can yield serious burns to your dog's paws. Did you know that when the air temperature is 77 degrees, the asphalt can reach upwards of 125 degrees? A sunny 86-degree summer day means asphalt can reach temperatures as high as 135 degrees. Ouch! You are now officially "in the know" that your dog's paws will burn on hot surfaces and this painful injury can happen in less than 60 seconds. Wearing PAWwear can avoid a trip to the vet. A good rule of thumb is to ask yourself, "can I walk bare foot on that surface? " If your answer is "no," then it's "no" for your dog, too. PAWwear by ComPAWdre can help protect your furry family member from blazing hot surfaces by creating a barrier between their sensitive paw pads and hot surfaces.
Protection from Rough Terrain: What dog doesn't love an exciting outdoor romp (long walks, runs, hikes, bike rides, camping and hunting excursions)? If your answer is "yes," your dog needs sturdy protective PAWwear to protect those sensitive paws from sharp rocks, broken glass, thorns, foxtails, mud, dirt, and even allergens. Apart from cuts and scrapes, unprotected paws can become rough and dry making them painful and more susceptible to injury. PAWwear by ComPAWdre will provide all the protection your dog needs to gain better traction on rocky trails and keep them safe. PAWwear will help them maneuver on sharp inclines - and have fun in the elements.
Protection from Ice, Snow and Snow Melt: Walking your dog is a vital daily activity, and our dogs need to exercise in all types of weather conditions. Long walks during snowy, rainy or cold weather days may take a toll on your dog's health and can make their paws very uncomfortable. Additionally, fun romps through the snow without protective PAWwear can yield what we call "paw pad snow build-up." Essentially, snow collects and builds up between the paw pad, and between your dog's toes. Within minutes, the snow spreads the toes further and further apart limiting your dog's ability to walk. And you guessed it, that hurts! If you ever wondered why your dog suddenly stops running, lies down in the snow and begins to lick their paw pads - he is trying to remove the snow out of his paw pads which are causing great discomfort! Moreover, snow melt on city streets and sidewalks burns paw pads and can make licking a poison hazard! PAWwear can help your dog enjoy longer romps in the snow and protect him from the harsh chemicals in snow melt that many dogs often lick.
Protection for Older Dogs: As dogs age, they can develop mobility issues. Older dogs can struggle to maintain balance on slippery surfaces or even rise from lying down. Veterinarians recommend PAWwear to give them the traction they need to prevent slipping and falling. Protective PAWwear by ComPAWdre can help older dogs enjoy their daily walks again. Dogs with ligament tears recovering from surgery or attempting to heal injuries love our PAWwear. They can even prove helpful in preventing them from slipping and sliding on indoor surfaces helping to ensure they do not reinjure themselves.
Convenience and Cleanliness: Protective PAWwear can help keep your home clean, especially in wet weather. PAWwear by ComPAWdre are absolute lifesavers to the cleanliness of your home and will prevent your dog from tracking in dirt and grime from outside. In addition, PAWwear will protect your hardwood flooring from straches caused by your dog's nails.
Our Recommendation: Protective PAWwear brought to you by ComPAWdre is a game changer, and can help your dog live a happy, comfortable and safe life as you wander this world together. In addition, PAWwear is a fun fashion statement that is sure to attract many smiles along your adventures. Be prepared! You're bound to get loads of questions about your dog's PAWwear, so get out there, and help us educate dog lovers and dog owners about the importance of protecting those sweet, sensitive paws.
Love, ComPAWdre

Hazards of Retractable Leashes
A leash is an essential tool for all dog owners. Correct use of this important tool helps us forge a healthy and loving bond with our dogs and ensures their safety. Leashes help us train and teach our dogs how to socialize and engage others, and how to walk safely while maintaining an acceptable distance between owner and dog. In simple terms, leashes are one of the most important tools utilized to train and provide leadership to our dogs all the while providing loving guidance as dogs learn which behaviors are acceptable and which behaviors are not.
A retractable leash is designed with a bulky, cumbersome plastic handle which houses a thin cord (thinner than most leashes). The handle can be difficult to hold for extended periods of time and arduous to operate. Additionally, a button is featured on the handle for extending and retracting the cord length as desired. The cords of most retractable leashes can reach up to 30 feet long, allowing for free and far movement of the dog – far away from the dog walker. This type of leash promotes and encourages your dog to focus on the world around him versus his relationship to you. Well in advance of the dog walker, dogs on retractable leashes can and do run into danger that you may not even see: moving cars, other dogs (friendly or not) and a myriad of dangerous situations that prove difficult for the owner to gain control over when the dog is so far away. Too much freedom allowed by a retractable leash comes with consequences. Check out some of the drawbacks of using retractable leashes that you should understand.
Safety Issues: While a leash is imperative to help dog walkers ensure safety for pets, a retractable leash poses a great danger to both dog and human as extremities often get entangled. Cases abound of nasty rope burns, skin lacerations, eye injuries, human shoulder injuries, and even amputations (good grief!) as a result of the entanglements and abrupt jerking that can happen swiftly and without warning. An unsuspecting passerby within reach of a dog on a retractable leash can get caught up in the leash cord resulting in falls and burns. The use of a retractable leash jeopardizes your safety, and the safety of your dog and others within reach.
Device Difficulty of Use: Retractable leashes can be hard to handle. If the owner's reflexes are not swift, or the owner's hand is not strong, these leashes can be a recipe for disaster. Pulling a dog back from a perilous situation against the inertia of a strong dog running towards danger can be arduous and often impossible to thwart. This can lead to the dog walker losing possession of the leash handle resulting dogs being hit by cars, dog fights, and injuries due to falls.
Device Malfunctioning and Accidents: Most veterinarians agree that retractable leashes can cause severe damage to a dog's neck and spine; this often happens when the dog is running at full speed and suddenly arrives at the end of the cord to a harsh and abrupt jerk. The sudden and painful yank that occurs as the dog lunges forward can cause the neck to snap back, causing damage to their trachea, neck and spine. This painful injury could have long-lasting effects your dog's breathing and mobility. It can also result in painful shoulder injuries to the owner. Additionally, the control function of the retractable leash can suddenly malfunction, making it difficult to recall and bring back a dog who is running at full speed. And in horrible cases, the cord can snap separating the dog from its owner.
Dog Fights: Your dog may not be aggressive, but since a retractable leash allows him to wander around blind corners, he may come across a dangerous dog. Dog fights can result in costly vet bills and even death. Plain and simple, it's bad manners to allow your dog the opportunity to invade the space of an approaching dog. It's just too risky to chance.
Counter-Productive: Ideally, your dog should be content to walk in a loose heel position during walks. Although you and your dog may not be at that level of training, a functional leash is expected to teach a dog what an acceptable distance is all the while collaborating and enhancing your relationship with your dog. A retractable leash teaches bad habits, namely, to pull hard to achieve more space. This is exactly what you don't want.
Overall, there are concerns about proper training and safety when it comes to the use of retractable leashes. Dog trainers and veterinarians alike recommend the use of non-retractable leashes for optimum safety and training. 4 to 7 feet leashes are the recommended lengths for best results. Learn more about ComPAWdre's Patent Pending Omni Expandable Leash designed to provide a little extra space when you need it (7 feet at maximum), to a close connected walk (4 feet), to a "come even closer there's danger up ahead" (1 foot) within seconds. We designed this leash with love and safety at heart. Yeah, we said it. We love you and your comPAWdres. Moreover, we want you happy and safe.
Love, ComPAWdre

Grain-free Diets for Dogs:

Good Sense or Good Marketing?
In the last few years, many dog owners have turned to new trends in dog feeding. Grain-free dog diets have been all the rage of late, but is your dog getting all the nutrients they need?
Grain-free foods, raw foods, and all-meat diets are inspired by meals eaten by our dog's wild relatives and even ourselves. Gluten-free and grain free seems to be the buzz word from humans and dogs alike. What is this all about?

Grain-free Diet is Marketing
Research by some clinical veterinary nutritionists at the Cummings School of Veterinary Medicine at Tufts University showed that grain-free foods are the fastest growing sectors of the pet industry since 2016. Dr. Cailin Heinze MS, VMD, DACVN who headed the investigation, states "Grain-free is a marketing technique that has been very successful." According to Dr. Heinze, dog owners wrongly assume that if they pay more money for grain-free food, it's undoubtedly better and healthier for their dogs. Grain-free has been equated to gluten-free and that sounds good to a lot of people who struggle with gluten. However, they are only buying an "idea" and not a superior product because "there are no data to support that grain-free diets are healthiest for your dog."
Are Grains Bad for Dogs?
Some pet owners have a false impression that grains can cause an allergic reaction in dogs, or that dogs simply can't digest grains. However, it is more common for dogs to have allergies from meat protein than grains. Research has shown that beef, eggs, dairy, and chicken are the most common cause of allergies in dogs - not grains. Most experts are against feeding raw meat to a dog because they contain microbes that can be dangerous to the human preparing the meals. Those with suppressed immune systems (e.g., cancer patients) need take extreme caution in preparing raw foods for their dogs as meat can easily become contaminated from the time of slaughter to the time it is cooked and served.
How do Grains Benefit Dogs?
Rather than being a cause of allergies in dogs, grains are a good source of nutrients which are of great benefits to your dog's health. Research has also shown that less than 1% of dogs are sensitive to grains and need to avoid consuming them in their foods, while 99% of dogs are reaping the nutritional benefits of grains in their foods.
Grains are packed with nutrients such as fat, antioxidants, carbohydrates, and others essential minerals (like taurine) which support a healthy heart, hair/fur, skin, and immune system. Dogs can and do digest grains, although they do not produce salivary amylase, they produce pancreatic amylase, which enables them to digest such starches easily.
Some of the benefits of feeding your dogs with grains include:
• Grain fiber can regulate the digestive system and eliminate toxins from the body
• Soluble fibers found in grains also help to stabilize the blood glucose level and enhance absorption of nutrient
• Whole grains provide essential vitamins and minerals to your dog.
• Grains also help to reduce calorie content, thereby helping in canine weight regulation.
• Grains can also help to strengthen the body's energy.
Problems with Grains in Dog Food
Although grains are not bad for dogs, grains are not a substitute for protein. Many pet owners tend to substitute corn and wheat for animal proteins in dog foods. To avoid this, grains must be considered in the proper context as carbohydrates and should be used appropriately.
How to Get the Most Out of Grains in Dog Food
There are so many ways to get the most out of your grain foods, and some of them include:
• Soak the grain for 12 hours before cooking this helps to reduce anti-nutrients like phytic acid.
• Ensure that you cook your grains well to reduce anti-nutrients and increase digestion.
• Choose a grain that meets your dog's needs.
• Opt for buckwheat or quinoas which are more nutritious.
• Avoid food that use grains as substitutions for high-quality animal protein.
• Moderation is key.
Whether you are opting for grain-free dog food ora dog food that contains grains, it is essential to ensure moderation in your dog's diet. If you prefer grain-free foods, it is vital to find healthy alternatives to grains which ensure that your dog gets the right nutritional percentage of carbohydrates and minerals. For instance, potatoes are not grains, but there is an excellent source of carbohydrates in dogs.
Finally, and we can't say this strongly enough, speak to your veterinarian about your options before making a diet change for your dog! Also, remember that there is no one-size-fits-all diet suited for all dogs. Work with your veterinarian to find the best diet that works best for you and your dog. Their health depends on it.
Love, ComPAWdre
Click this text to start editing. This block is a basic combination of a title and a paragraph. Use it to welcome visitors to your website, or explain a product or service without using an image. Try keeping the paragraph short and breaking off the text-only areas of your page to keep your website interesting to visitors.
Day Trip to Frederick, MD - May 19, 2019

What a Fab Dog-Town Adventure.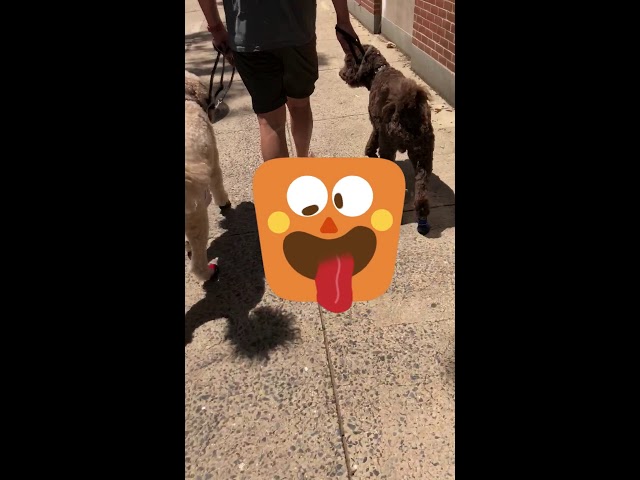 SUBSCRIBE TO OUR MAILING LIST



We would love to get to know you and your comPAWdres.

Sign-up for updates on product offerings and promotions,

silly and instructional vlogs and blogs,

and useful product tips for our comPAWdres around the globe.

We will never sell your information to anyone. That's a promise.
"Handle every stressful situation like a dog.
If you can't eat or play with it, just pee on it and walk away."
-Unknown
/