Shopping Cart
Your Cart is Empty
Thank you for your business!
You should be receiving an order confirmation from Paypal shortly.
Exit Shopping Cart
Click here to add a short description
​TEAM COMPAWDRE AT YOUR SERVICE

Click this text to start editing. This block is a basic combination of a title and a paragraph. Use it to welcome visitors to your website, or explain a product or service without using an image. Try keeping the paragraph short and breaking off the text-only areas of your page to keep your website interesting to visitors.
Affectionately known as "Hank" and "Hanky,"
this fine lad is a 5-year old Honey Sable Standard Poodle originally from Colebrook, NH. Hank currently resides full-time at ComPAWdre's Headquarters in Baltimore, MD. He is a wonderful comPAWdre who has been testing product since he was 12 weeks old.
He loves long romps in any weather, and traveling the US in the ComPAWdre RV. Hank is adept at wrestling with dogs and humans alike. He's a decent ball chaser, and swimmer. He's a sucker for roasted chicken, Tom Petty, popcorn, and sipping cold water from the tap. He is kind and gentle to all comPAWdres (large and small) and known as the "gentle giant." Hanky's biggest passion is sporting PAWwear and helping other comPAWdres adjust to their new "kicks."
You can trust Hank's PAW of approval for all our gear.
Benjamin Emmet Noah ("Ben")
Affectionately known as "Ben," "Benny," and "Bennis the Menace," this boy is a loveable 2-year old Brown & White Parti Standard Poodle (also from Colebrook). Ben lives and works alongside Hank at ComPAWdre Headquarters. He's a bit of a dare-devil, and a full-fledged prankster with a fabulous sense of humor. Ben's a champion ball-catcher, a lover of long trips in the in the RV, and a notorious bed hogger. He's a passionate snuggler and face-licker, a fine story teller of sorts, and a covert kleptomaniac (hold on to your socks, friends). Ben is an opinionated lad, especially when it comes to product testing. He has excellent fashion sense and is pleased to offer it to any and all comPAWdres who ask. When Ben says our products look good, feel good, and "work real good," we know we're off to the races.
Originally from Los Angeles, CA and Portland, ME, Harold and Dominique are delighted to make Baltimore, MD ComPAWdre's Headquarters. Like most dog people, they began their passion for dogs as children and can't imagine a home without the pitter patter of paws. As experienced owners, they are accustomed to navigating harsh climates and understand the tremendous impact appropriate PAWwear, apparel and accessories can have on a dog's life. ComPAWdre's patent pending products (The Omni Expandable Leash and The Omni Harness) were designed and tested by dogs and dog lovers alike with numerous PAWS of approval.
Harold and Dominique are equally dedicated to sourcing the highest quality products to enhance a dog's life at affordable prices.

EXCITING TRAVELS ON THE HORIZON
Click Here to Add a Title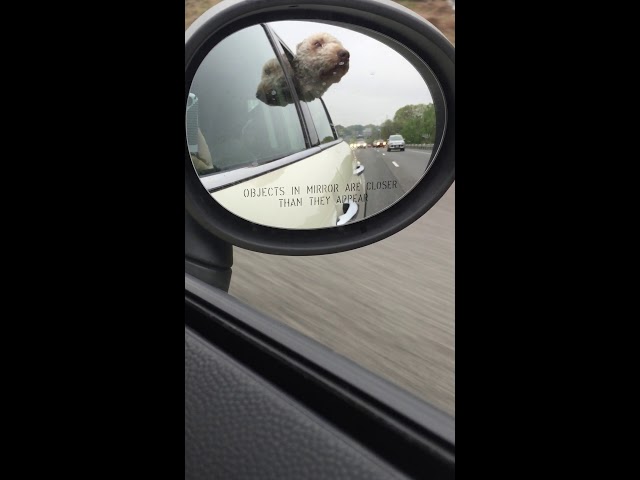 SUBSCRIBE TO OUR MAILING LIST



We would love to get to know you and your comPAWdres.

Sign-up for updates on product offerings and promotions,

silly and instructional vlogs and blogs,

and useful product tips for our comPAWdres around the globe.

We will never sell your information to anyone. That's a promise.
"Did you ever notice that when you blow in a dog's face,
he gets mad at you? But when you take him in a car,
he sticks his head out the window."
-Steve Bluestone
/